Welcome to CalChoice Investments...
We invite you to take a few minutes and seriously consider the critical information you are about to review. We recognize there are many who are unprepared for the upcoming financial stages of life. Perhaps you find yourself struggling right now, and questioning how you are going to survive given the current market economy.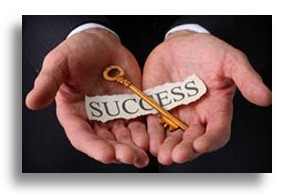 If you are considering a strong alternative to finding a better way to prepare for your financial needs, that will add to your quality of life, we urge you strongly to permit yourself five minutes to view the video immediately to your right.
 
After viewing the video and learning how CalChoice is committed to helping you achieve your hopes, dreams, and fulfilling your long-term goals with our time-tested solution, contact us to schedule your complementary one-on-one meeting.  One of our representatives will help you determine if you qualify to participate in this powerful wealth building opportunity now, and begin to set your mind at ease.
 
Can you imagine yourself worrying less about your financial future? This would allow you to have more time to focus on things that matter most in life such as family and friends.  Plus experience the freedom that comes from taking back control of your own future?
We're CalChoice Investments
...and this is what we do!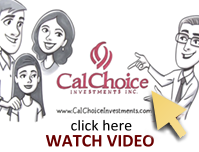 Can't Load Video?
More viewing options HERE